Meet Jason. After having an active job as a Sail Boat Rigger for many years, he moved in to a management position. Spending time sitting each day contributed to a slow and steady weight gain and he was soon diagnosed with fatty liver, high blood pressure, high cholesterol, prediabetes and was morbidly obese at 100 lbs. overweight.
Slow beginnings:
Jason began working with his Vida coach Gretchen when his company, West Marine, offered it as an incentive. He figured "why not take advantage of it" but says he did not take it seriously. The first four months with his coach, he spent reading the articles she sent but not feeling motivated to make changes.
The turning point:
"One day I was trying to do something and just couldn't complete it because of the weight."
He began to try some of the ideas his coach and he had been discussing.
"I read everything and took the parts I felt I could apply to myself and I started to notice I was feeling better."
Steady progress:
Jason began going to the gym with his wife in January. He worked with coach Gretchen on an eating plan, his gut health, sleeping better and increasing his energy. His weight began to shift steadily down.
Feeling confident:
Jason has now reached his 60 lbs. weight loss and has no doubt he will reach his final goal. He begins each day with a 2 mile run with his dog before he works out, then heads back to the gym in the evening.
He visited his doctor in August and was proud of his accomplishments.
"The numbers on my blood work as of right now are where they are suppose to be"
No more signs of fatty liver. No more prediabetes. His blood pressure is the best it has ever been and his doctor has already cut his medication in half.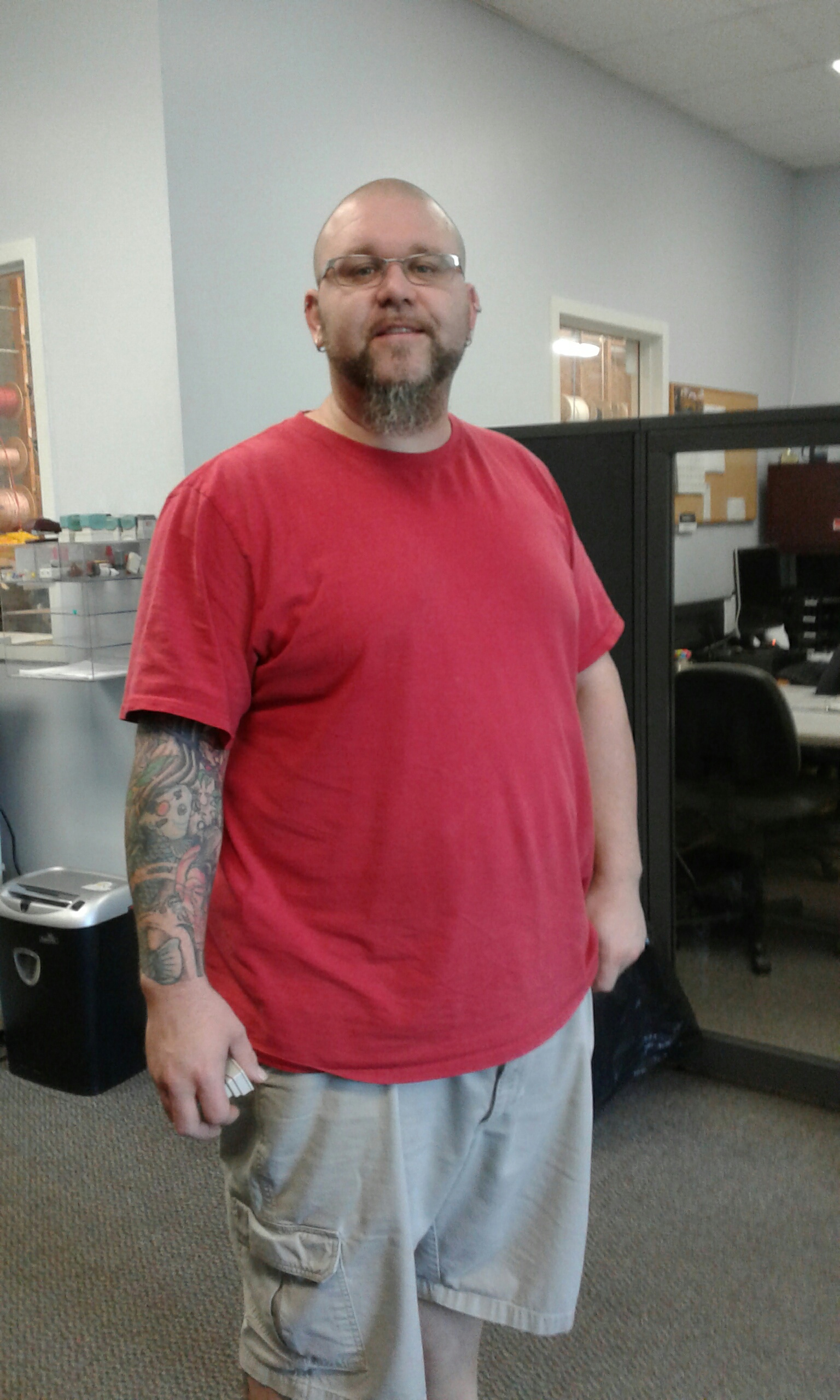 "Gretchen has helped me is more ways than one and that really started this journey in a positive way. My energy is great, I feel better, I sleep better, everything is better overall."